Opening hours
The Wagyu is open 7 days a week 7/7.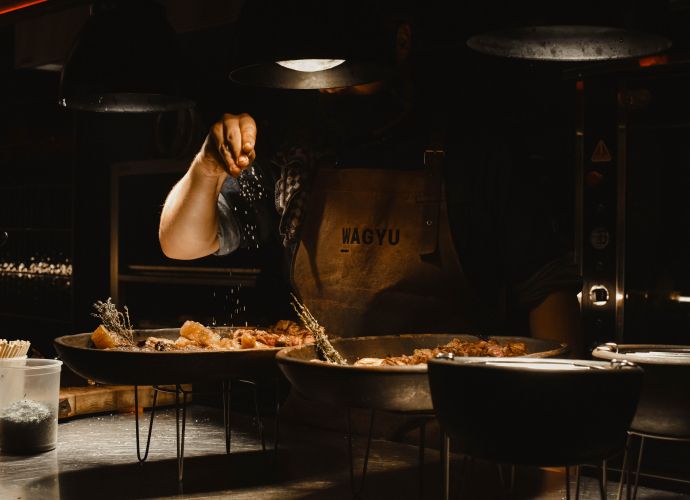 Contenu
Restaurant Grill Durbuy
At Wagyu, our chef Wout Bru has developed a concept that's a feast for the eyes as well as the taste buds. The colourful, flavoursome dishes are made with the finest ingredients – nothing short of works of art. Here, lobster and rack of lamb take centre stage. And because the grill is visible from the dining room, guests can watch the magic happening before their eyes.
See the menu