Organize your business event in Durbuy
Are you looking for an unusual place to hold your next ​business seminar​? Le Sanglier, a 5-star hotel, will welcome your employees for a day, a weekend or a whole week. Better than an event agency, our team creates tailor-made team building, incentives or seminars for your company. Make the most of our configurable meeting rooms, exceptional restaurants and wide range of group activities. Durbuy, the smallest "city" in the world and located just 75 minutes from Brussels, awaits you!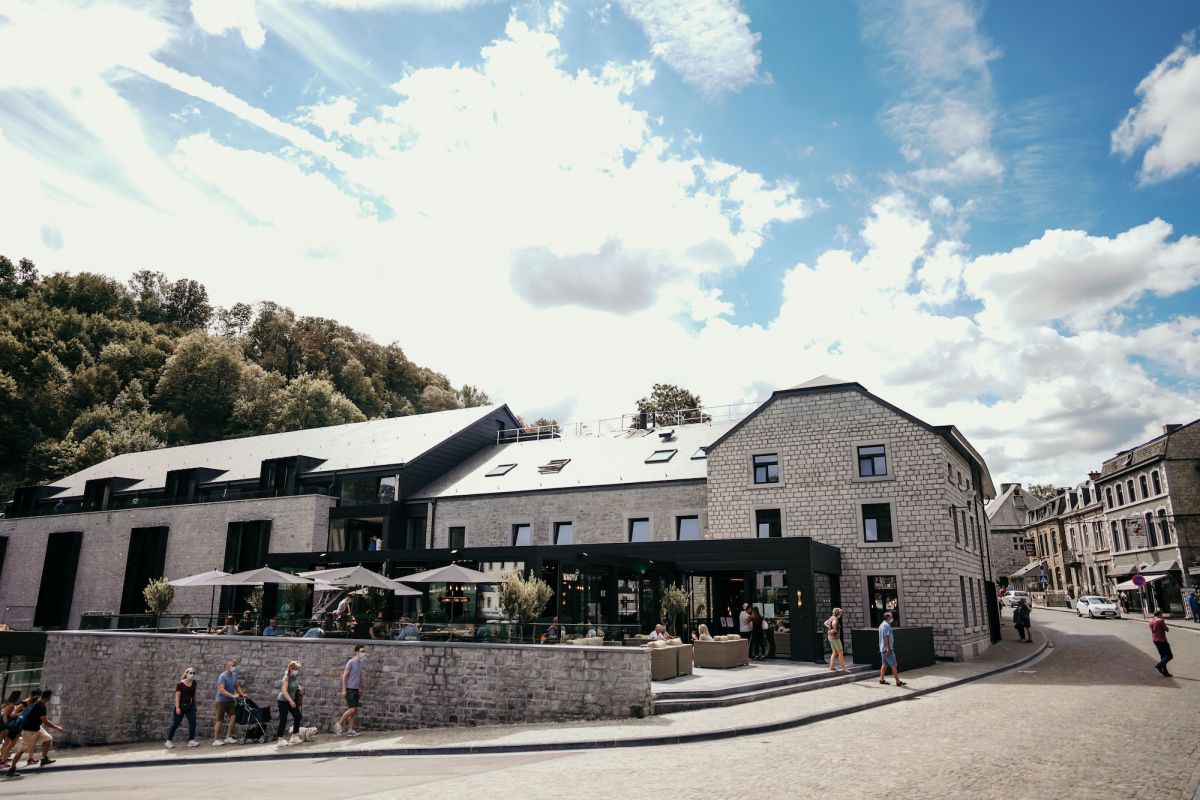 Le Sanglier, an exceptional hotel for teamwork
Le Sanglier is a jewel combining quality of life and practicality in the heart of the Belgian Ardennes. This ​5-star hotel​ is a welcoming place that's perfect for holding a business seminar, incentive orteam building day for your employees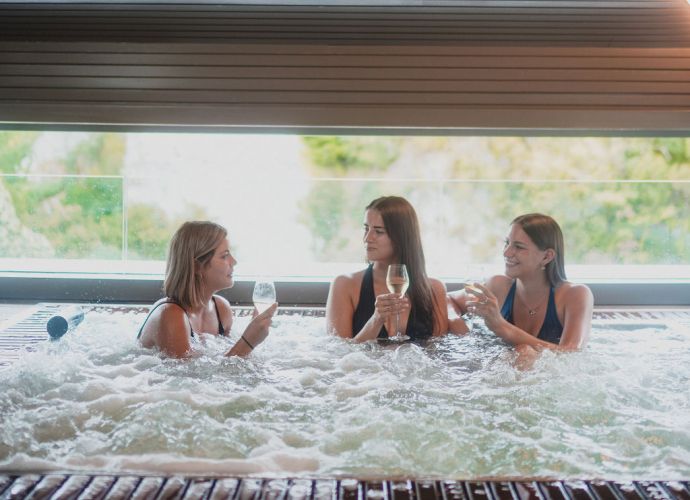 Contenu
A luxurious setting for your employees
Perfect for strengthening group cohesion and working on your professional goals, Le Sanglier represents an enchanting break from normal working hours. Treat your employees to a massage or relax in our inviting spa. Fancy some shopping? Head for our 4 luxury stores. At night, discover our private club La Cave and get ready for a wild evening!
Discover the hotel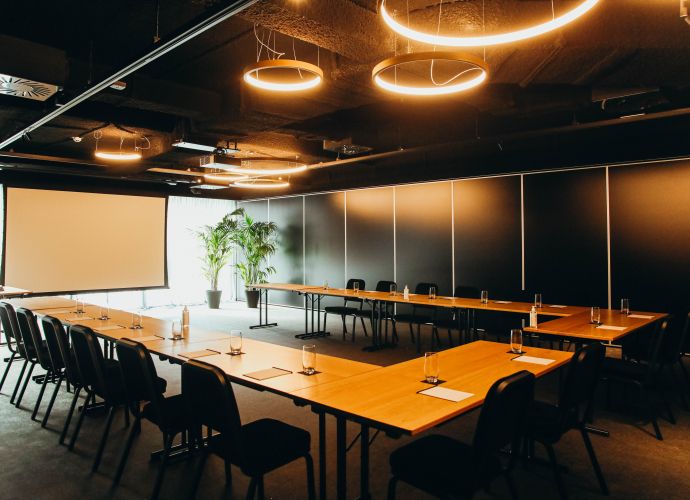 Contenu
Fully-equipped seminar rooms
We offer you the use of our 4 versatile seminar rooms, perfect for holding a meeting. You can also schedule a videoconference with your clients or employees. Want to take advantage of the location to create team building or incentive events and activities? Talk to our advisers.
A wide variety of activities to let off steam
We offer a wide range of activities to let you enhance your team building event or business seminar. Wine courses, gourmet walks: discover all our ideas for gastronomic incentives. Thanks to our various partners, business seminar participants can enjoy entertainment outside the hotel.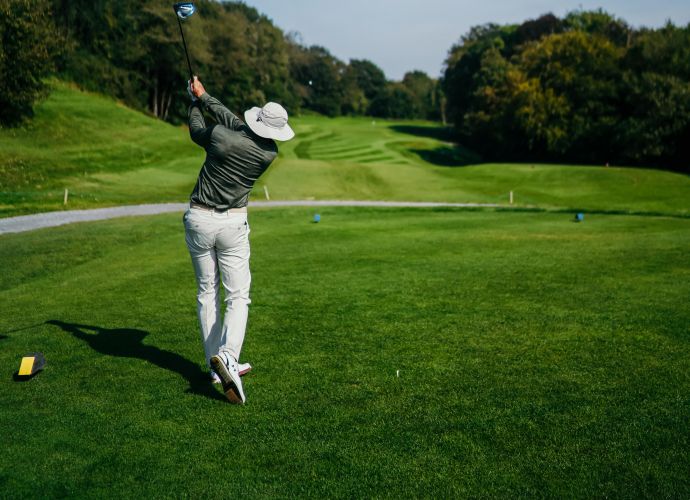 Contenu
Discover the natural surroundings of the Adventure Valley park and its many sporting activities. It's a place cut off from the world and perfect for holding team building events. Work on your group cohesion and competitive spirit in lively team games. You can also reward your employees with a "gift" activity, like a thrilling free fall or a fun treetop course.
Do you have keen golfers on your team? Take advantage of your professional seminar to treat yourself to a day in the countryside and test your employees' handicap. Golf de Durbuy and the Five Nations Golf & Hôtel are ready to welcome your employees for a well-deserved incentive.
Organize your event
Varied and delicious dining options
To strengthen group cohesion within your company, offer your employees a full breakfast from our buffet. To satisfy everyone's tastes, choose between 3 different restaurants for your business seminar, incentive or team building event.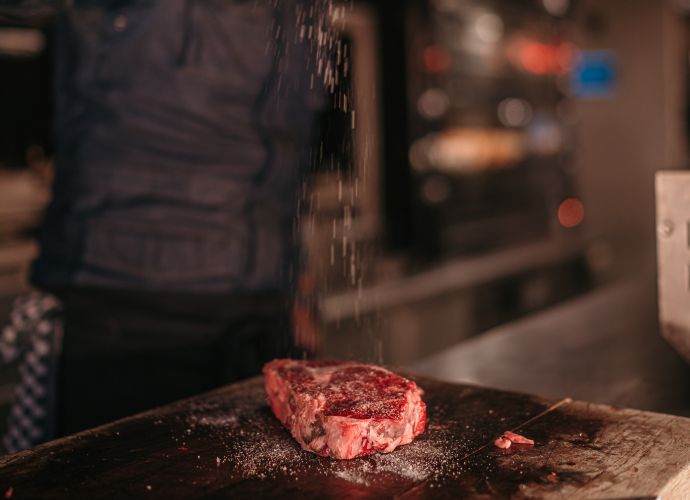 Contenu
Wagyu: the magic of grilling to clear your mind
Forget about your goals for a moment and let the sweet smell of grilled meat and fish enter your nostrils. The participants at your business seminar will enjoy the spacious terrace with a view of the Château de Durbuy. Savour sumptuous dishes and give your corporate event another dimension.
More information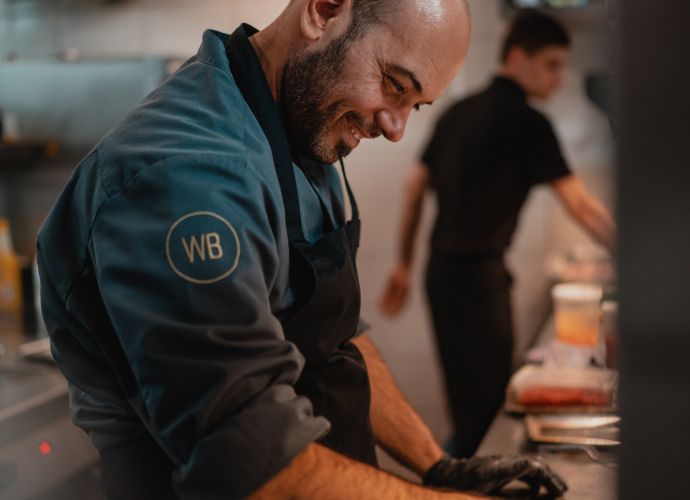 Contenu
La Bru'sserie: sharing food at the service of your team
Asia, South America, Provence: ​have your team travel ​around the world during just one meal. Your company's employees will get to choose in our tapas restaurant. Watch our chef conjure up your dishes before your eyes, in a chic setting.
More information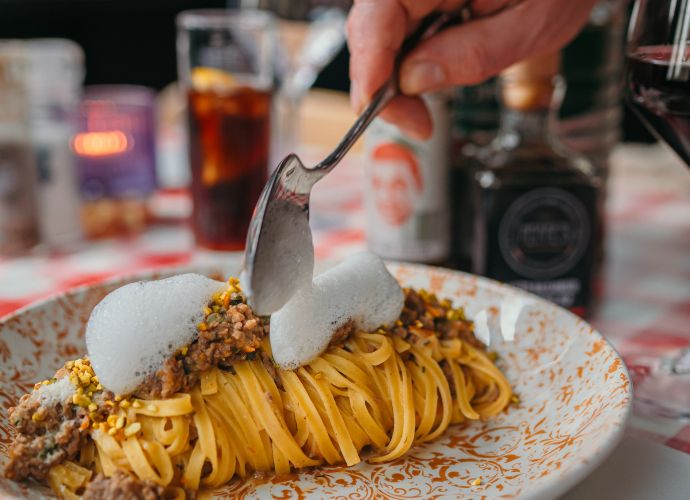 Contenu
Limoni e Tartufi, a sweet Italian flavour to make your team travel
Limoni e Tartufi offers you a sunny menu filled with flavours from Italy and Sicily, all in a modern and warm setting to enhance your tasting experience. In addition to pasta and pizzas, you will find some unmissable recipes such as Osso Bucco, Escalope alla Milanese, Saltimbocca alla Romana... All of which will guarantee you an unforgettable memory as a team!
More information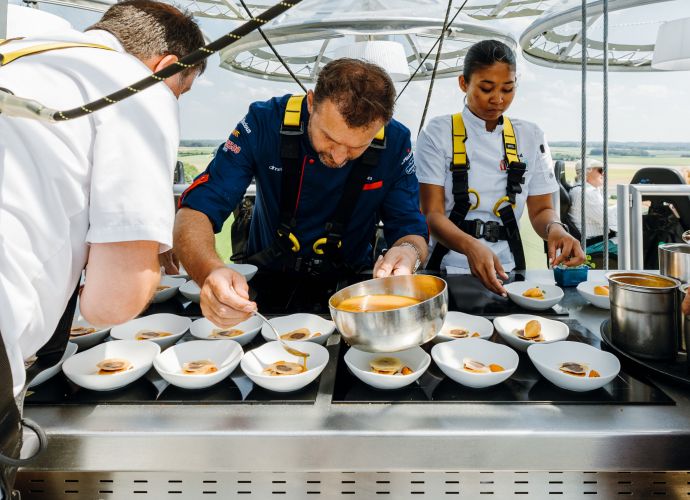 Contenu
Le grand verre, dive into the world of Dadaist art for an exceptional time
Do you want to reward your employees? Offer them a unique culinary experience during an exceptional meal in our restaurant Le Grand Verre. Experience a timeless journey into the imagination of Marcel Duchamp through his works and the creations of the artist Jacques Charlier, inspired by the Dadaist master. Enjoy this timeless moment and taste one of our menus, which are the result of the gastronomic universe and know-how of our chef Wout Bru and the unique knowledge of our sommelier Gianluca Di Taranto.
A whirlwind of fantasy and flavours awaits you in this prestigious establishment, only 100 metres from our 5-star hotel, Le Sanglier.
More information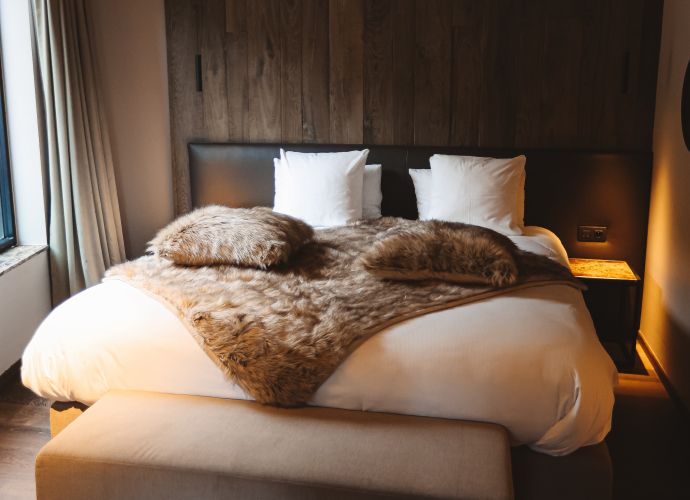 Contenu
Comfortable rooms for resting after a day's work
To ensure the success of your corporate events, Le Sanglier offers various different rooms. Depending on the budget for your team building, incentive or business seminar and the preferences of your employees, choose the most suitable type of room. We have a hundred rooms within easy reach to accommodate your employees.
To strengthen team spirit and cohesion within the company, there's nothing better than a good night's sleep. After a long business meeting, take off your shoes and slip into your deluxe bed. Need more space? Choose one of our luxurious suites and invite your family or significant other to your business seminar.
Discover our rooms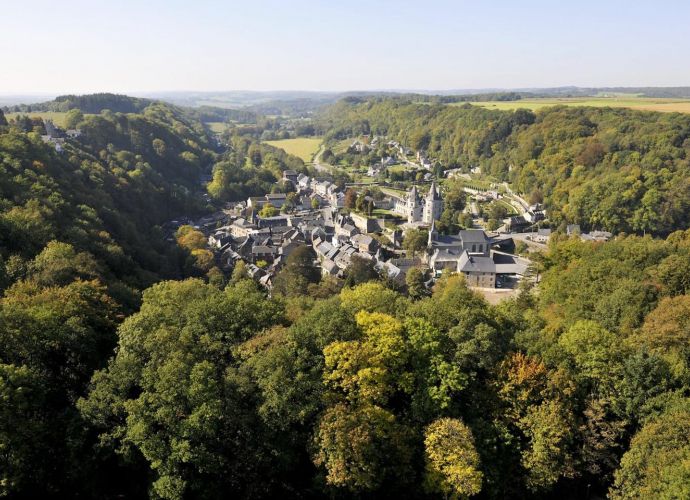 Contenu
Durbuy, a unique place in the Belgian Ardennes
When you entrust us with the organisation of your business seminar or team building event, you gain a dream opportunity to discover Durbuy, the Mecca of Walloon tourism. Located in the heart of the Ardennes, the smallest "city" in the world holds an important place in Belgian history.
Participants at business seminars organised by the hotel can take the opportunity to admire the surrounding places, tinged with poetry. Let your team take a walk in the Ourthe valley or discover the rock of Omalius for a day.
As well as offering an exceptional setting for your business seminar, Durbuy is only 45 minutes from Liège or Namur, 75 minutes from Brussels, and 2 hours from Ghent or Antwerp.
Nos packages
Avec ou sans nuitées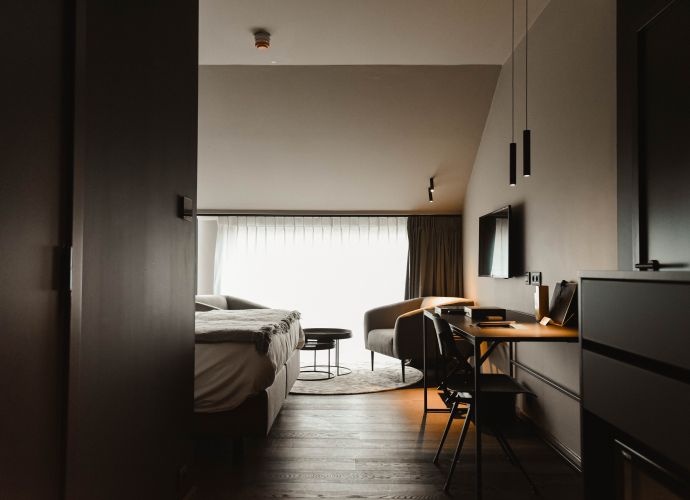 Contenu
Package with overnight stay
- Overnight stay
- Breakfast
- Coffee break in the morning 
- Seminar lunch & drinks
- Seminar room
- Afternoon coffee break
- Parking and valet service 
- Drink aperitif 
- Bru'sserie menu
from 370€/pers.
Special conditions: open on Monday, Tuesday, Wednesday.
For less than 20 people, seminar room prices on request.
Book this package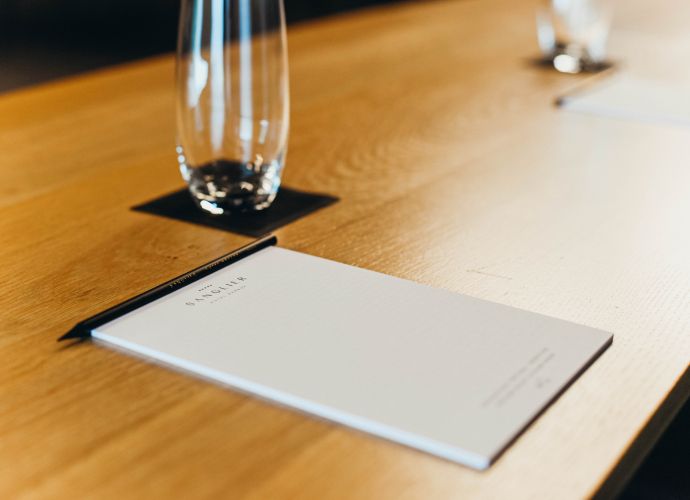 Contenu
Package without overnight stay
- Coffee and pastries welcome
- Coffee break in the morning
- Seminar lunch & drinks
- Seminar room
- Coffee break in the afternoon
- Parking and valet service
- Drink aperitif
- Bru'sserie 4-course menu
from 220€/pers.
Special conditions: open on Monday, Tuesday, Wednesday.
For less than 20 people, seminar room prices on request.
Book this package
Contenu
Request your tailor-made business seminar
Le Sanglier offers many possibilities for organising your business seminar, team building or incentive. Whether you want to improve your employees' team spirit or simply use the hotel as a luxury workplace, our team adapts to your goal. Want to organise an unforgettable corporate event? We even offer you the option to privately book the whole hotel.
If ideas for team activities have started popping into your mind, it's time to contact one of our advisers​. Come and visit Le Sanglier and get a customised price offer. Better still, have our sales representative visit you at your company and get a free quote for organising your business seminar!
Contact us
Download our brochure