We are open
The wellness centre is open, all week from 09H00-19H00.
For each reservation of an access during the weekend, you must take a treatment with your access.
Access to the wellness centre is not included when booking a room.
Please contact us on 086/21.91.58 to book your access to the wellness centre.
Contact & Réservation
See prices
wellness centre
Our wellness centre, on the second floor of the hotel, is an intimate space adorned in wood and marble – a place to let your body and mind escape the outside world. The centre is open to both guests and non-guests, and can also be booked privately outside opening hours.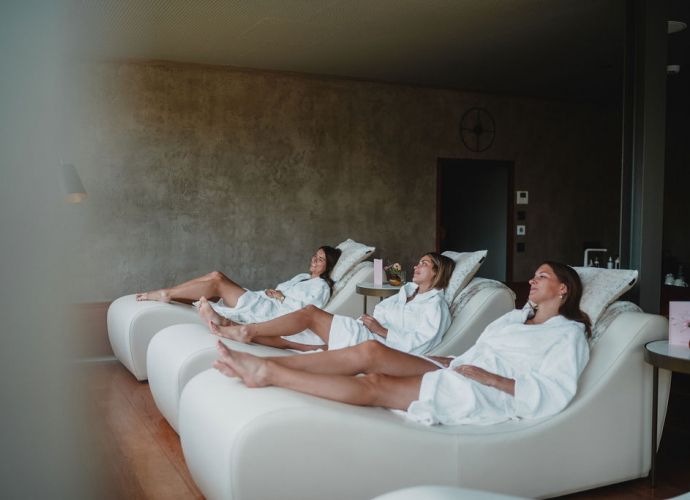 Contenu
Privatisation
Take advantage of an access to the wellness center by privatizing it on reservation (2h00).
086 21 91 58
The wellness centre is divided into two sections: a Spa Area and a Beauty Area. In both cases, you can expect attentive, personalised service.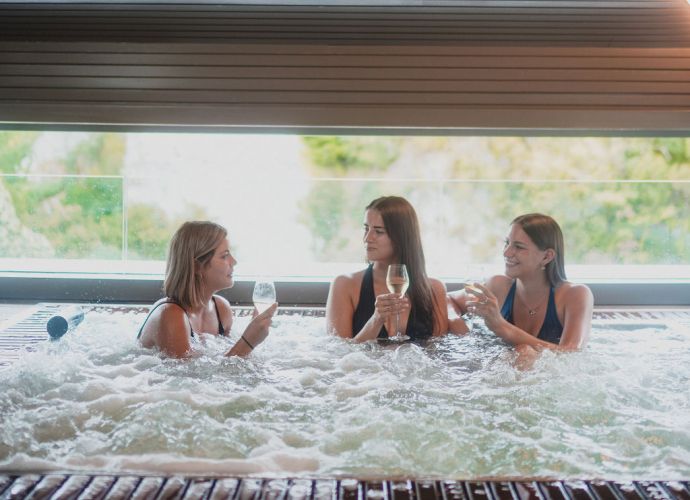 Contenu
spa area
The Spa Area includes changing rooms, a steam room, a stream spa (hydrotherapy and chromotherapy), a sauna with panoramic views across the countryside to the rear of the hotel, an ice fountain, a thermal bath (ideal after the sauna), stimulating showers, a relaxation room, a lounge area with teas, herbal infusions and refreshments from our head chef Wout Bru, an outdoor jacuzzi on the terrace, and a meditation room.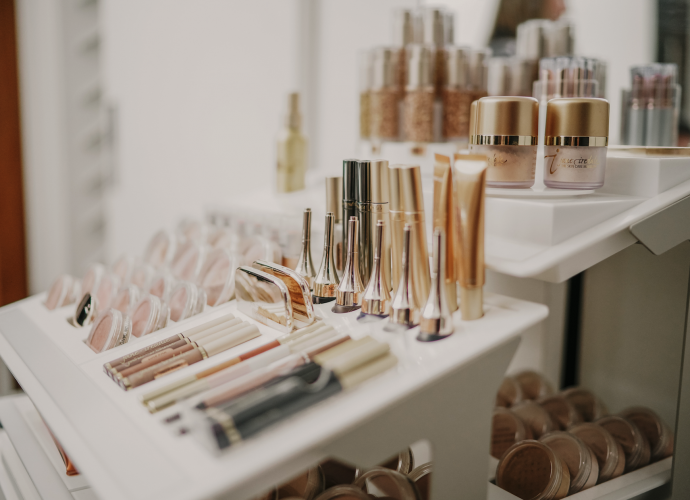 Contenu
beauty area
The Beauty Area, meanwhile, features three treatment rooms, each offering premium-branded facial and body treatments: Salin de Biosel natural cosmetics, which strike a nuanced balance between natural resources and advanced technology; Mesoestetic, the leading name in medical cosmetics known for its cutting-edge research and development; and Jane Iredale, a make-up range that harnesses the power of minerals, with high-quality ingredients that are kind to sensitive skin while delivering incredible staying power and a natural look.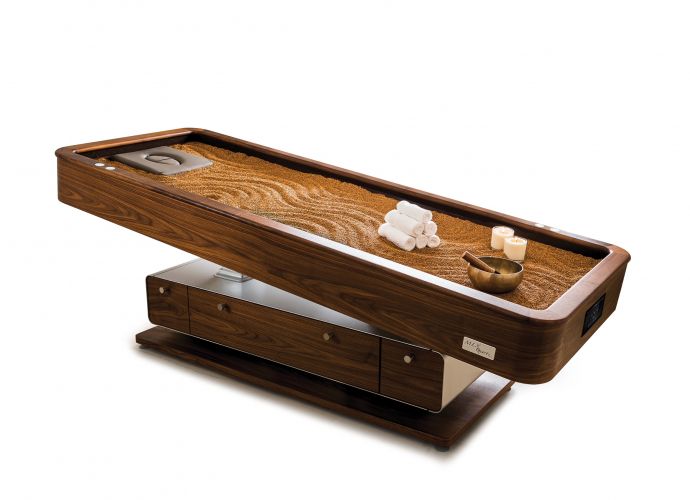 Contenu
Psammotherapy
New concept psammotherapy. Live a unique experience by discovering wellness treatments on a table filled with warm quartz sand.
Contact & reservations
Rue Comte d'Ursel, 14
6940 DURBUY
(2nd floor of the hotel Sanglier)
Les photos de notre centre de bien-être